Project Management is the process of applying knowledge, methods, skills and experience to meet the Project Objectives in Organizations.
Project Management includes formulating a project plan, splitting the tasks, assigning required resources, deciding the budget, setting up timelines to achieve the project goals and apply the recovery activities when need.
There are many Online / Self-hosted Project Management tools available at the market to make the project management as effective. We have to choose the right tool based on the features we need to meet our business requirements.
Output Time
Output Time is the complete Project Management tool which bundles Project Management, Time Tracking, Invoicing and Expenses Management etc. As it is an all-in-one collaboration tool, you don't need to look for different apps to manage your projects.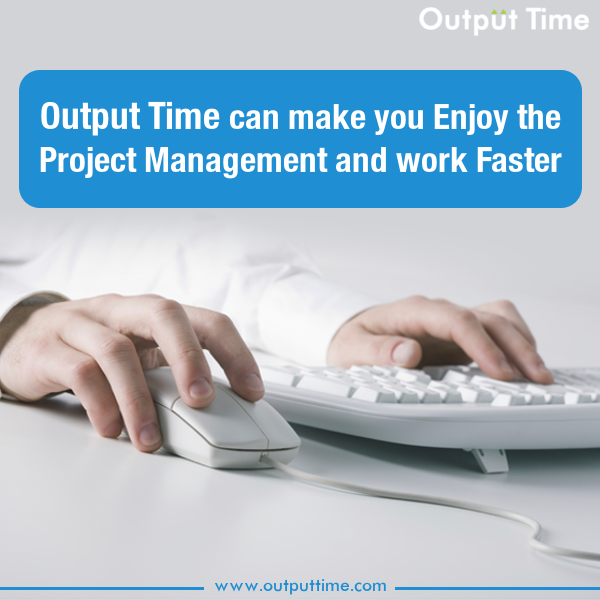 Especially, Output Time is available as Online and Self-Hosted Project Management versions for the users business convenience. It will clear up the priorities and make you to control your team better through smooth collaboration. You can get all project-related details at your fingertips through a fully-featured Dashboard.
Simply Output Time visualizes your projects and shorten the planning as well as help you to meet the dead-line through best collaboration among your team members.
Self-Hosted Project Management
Output Time On-premises (self-hosted) version comes with zero additional software investment/setup cost. You can install it on any Web Server, Windows PC or host on your service Providers.
If you have a Windows PC and don't have access to a web-server, you can download Windows Standalone Server Installer.
If you have a Web-server and prefer to host the application directly, you can download Web-App Installer.
Project Management Features
Output Time provides potentials to streamline the management of complex projects through following features.
Task Management
Resource Management
Workflow Automation
Gantt Charts
Team Collaboration
Agile Methodology
Mile Stones
Time Tracking
Multiple Views of Time Sheet
TimeSheet Approval
Quick and Designer Invoicing
Expense Management
Integration with your favorite apps
Particularly, you can plan your each day by reviewing My Tasks list to finish the work without delay and increase your Productivity.
Benefits of Self-Hosted Project Management
Output Time Self-Hosted version offers you full control over the installation, data privacy and security.
You can have your own software on your domain.
You can get more control, as it is on your premises.
Lets you to avail all services on your local network.
The process will be Fast and Secure as Self-Hosted.
As it is On-Premises, no third-party users can access your data.
As it is Self-Hosted, you do not need to rely on an Internet connection.
The On-premises version has no limitations on Users / Clients / Projects.
You can try a Live Demo of it to experience its capabilities.
Surely, Output Time will Transform the way you apply to manage your projects, at right now.