Time Tracking is the process of tracking each and every minute you and your team spent on Projects / Tasks. It assists to allot your time efficiently and reduce procrastination to a minimum. Simply the tracking process will improve your individual and total team productivity, as your time get measured and used efficiently.
Not Tracking Time, means…
Because of missing to measure/track the time/process, most of the companies experiencing the following major productivity issues and struggle to accomplish the goals.
Resources are under utilized by allotting less tasks than their capacity.
Management people depends on others input to know the exact status.
Team Members not able to judge, how long a task will take for him.
Team leaders not able to judge, how long a task will take for his team.
Members unable to differentiate the Billable / Non-Billable hours they are working.
Not distinguishing the Working hours and Productive hours.
Lack to ensure that whether you are on the track to accomplish the goals.
Miss to find how much time get wasted on non-essential actions.
Fail to estimate that how long the particular projects/tasks took to finish.
Fail to accurately track employee overtime for payroll.
Miss to do the things correctly at first time and Rework on it.
Miss to Invoice the exact hours spent for the Clients' projects.
Time Tracking process will help you to tackle all above problems. We can see further about its importance.
Importance of Time Tracking
Few organizations are started to realize the importance of Time Tracking and use to measure the time to be spent by their employees and to know what tasks they are dealing.
Mainly the Time Tracking process aids Project Managers to know exactly the hours put by their resources on various tasks and to understand the performance ability of each resource. It will be more helpful to the project managers to estimate the time accurately for upcoming projects and for better Project Management.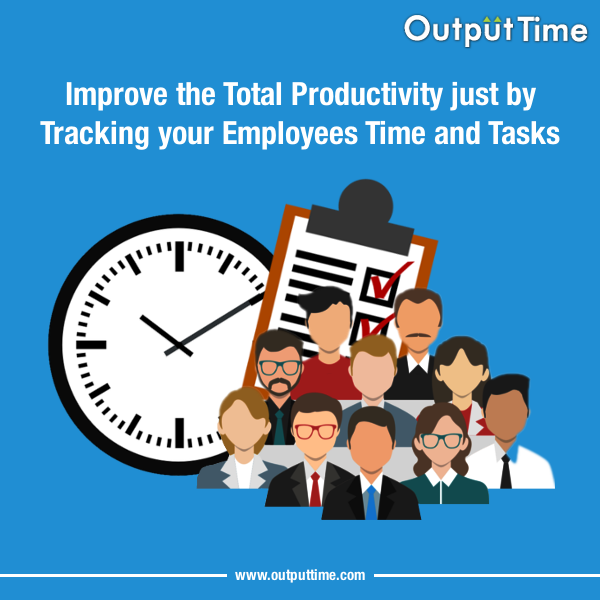 By selecting the right time tracking or project management software, you can find solution to all productivity issues and avail the following major benefits in your business.
1. Better Time/Task Management
Your business may go through various tasks even projects that has to be completed daily or weekly or quarterly or more. Tracking time will help you to jump and work between different projects without any frictions. Since, you rely totally on time and work according to it, you will surely prefer prioritizing your task and finishing it within its estimated dates.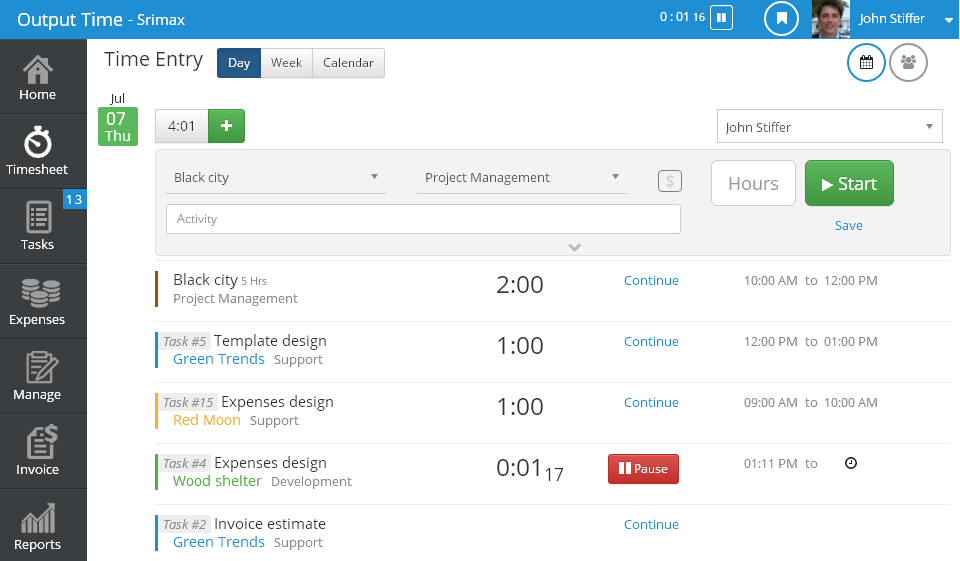 It will make you and your team to Plan, Create Schedule and achieve the scope effortlessly.
2. Stay on Tasks
By doing an analysis of what they are going to do, your team members will understand the importance of their work. You will come to know how to split up the tasks, estimate those tasks and how much time your team spend on those tasks. This will make you to stand unique as a good estimator, a important feature of Project Manager, and stay on top of your projects.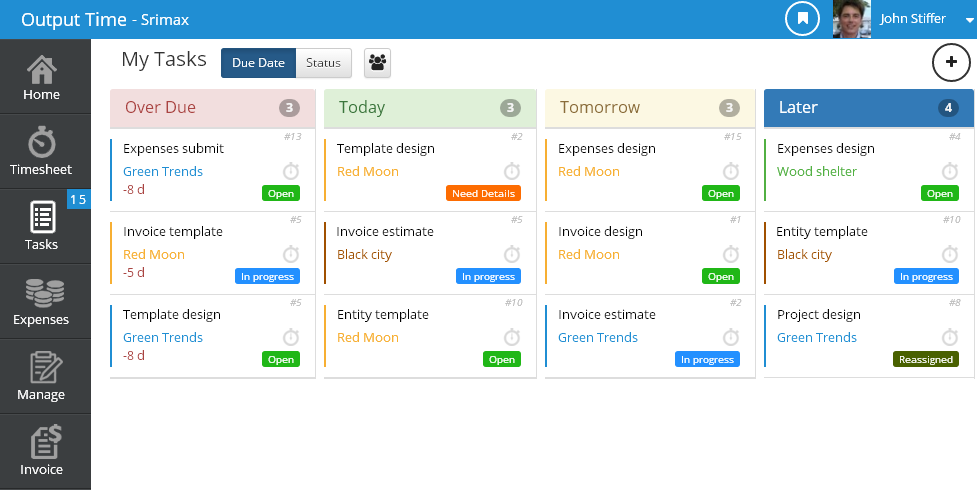 3. Get Clear Report
Tracking each seconds will surely help you to
Track the present
Report the past
Estimate the future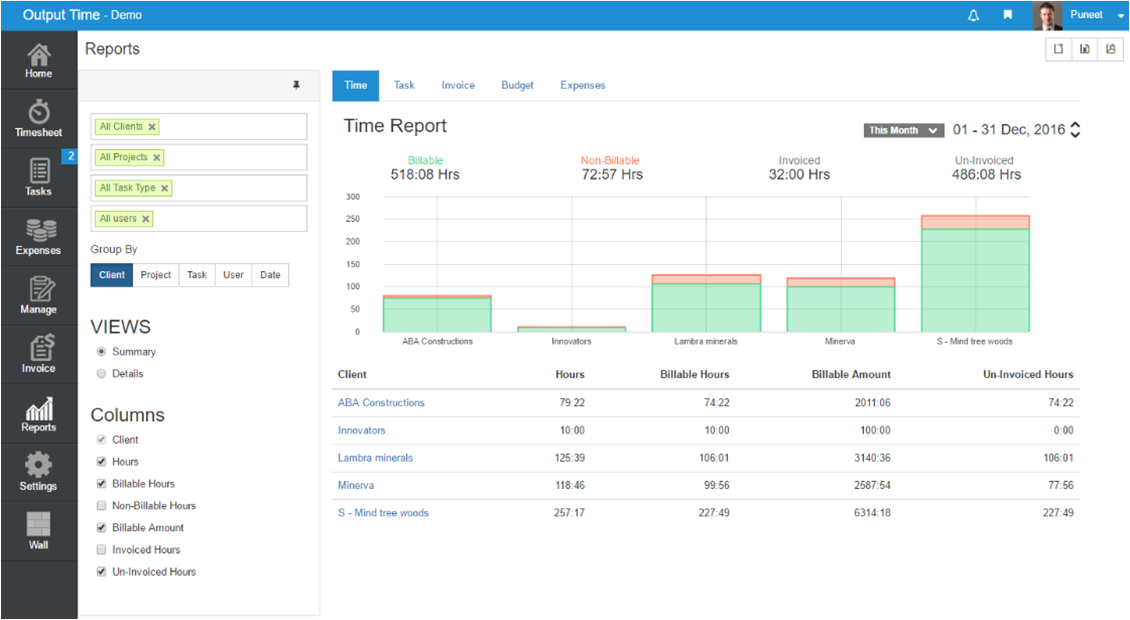 These things will let you to have a clear view on your individual and team performance as well as recognize the distractions.
4. Make Accurate Billing and Payroll
Time tracking is used not only in Project Management stream but also in Accounting stream of an organization. Your employees are recording their time regularly so you can have it as attendance for them which will be useful to make payroll.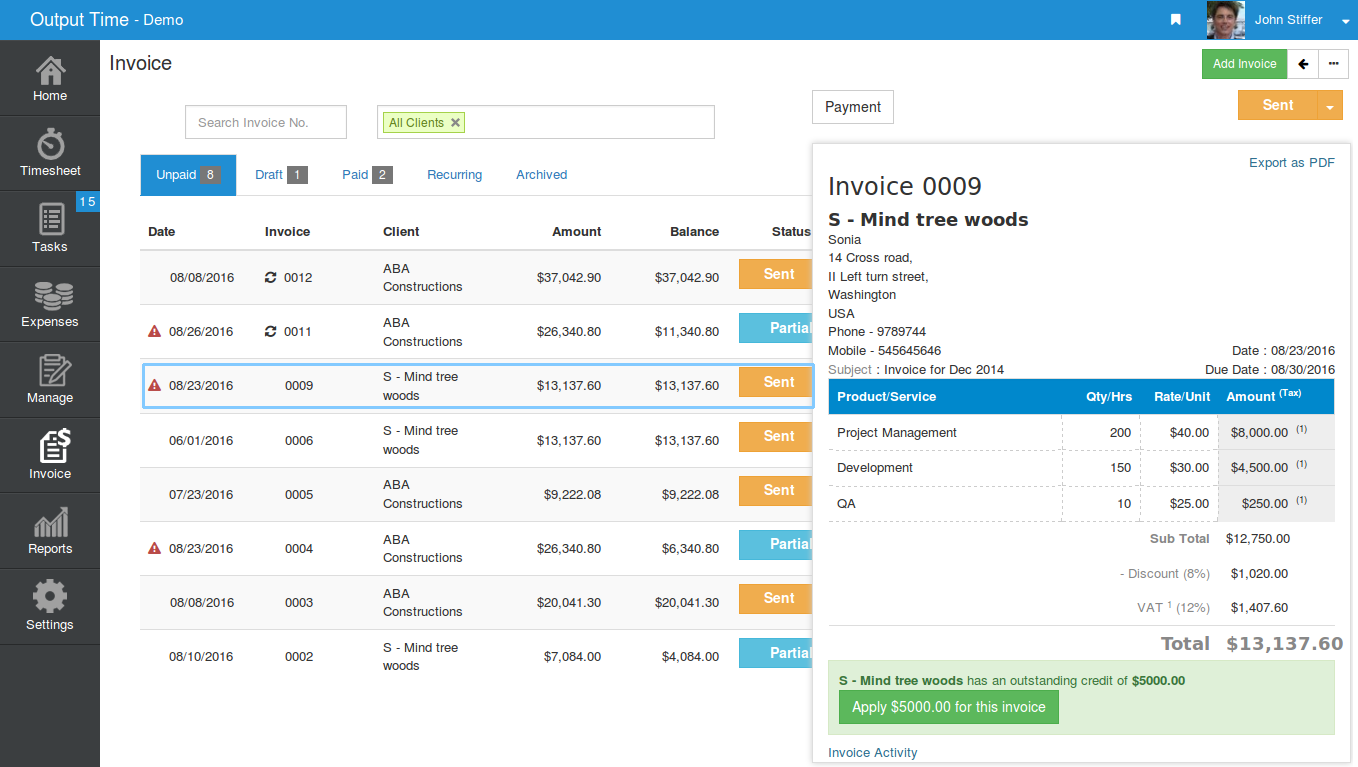 Billing to your client can also be given accurately with a few click. You can provide them the billing information with Billing and Non-Billing hours through Output Time. It prevents overworking and underpaying as well.
5. Increase the Productivity
Structured scheduling of every day, increases daily productivity. Tracking your time, will provide you a way to find that where you are losing your time. As you and your team are focusing on the task to be done within the time, the working rate will improve automatically.
Also Tracking every single seconds of every employee might offer abundant mighty hours to a employer as well as increase the total productivity of the organization.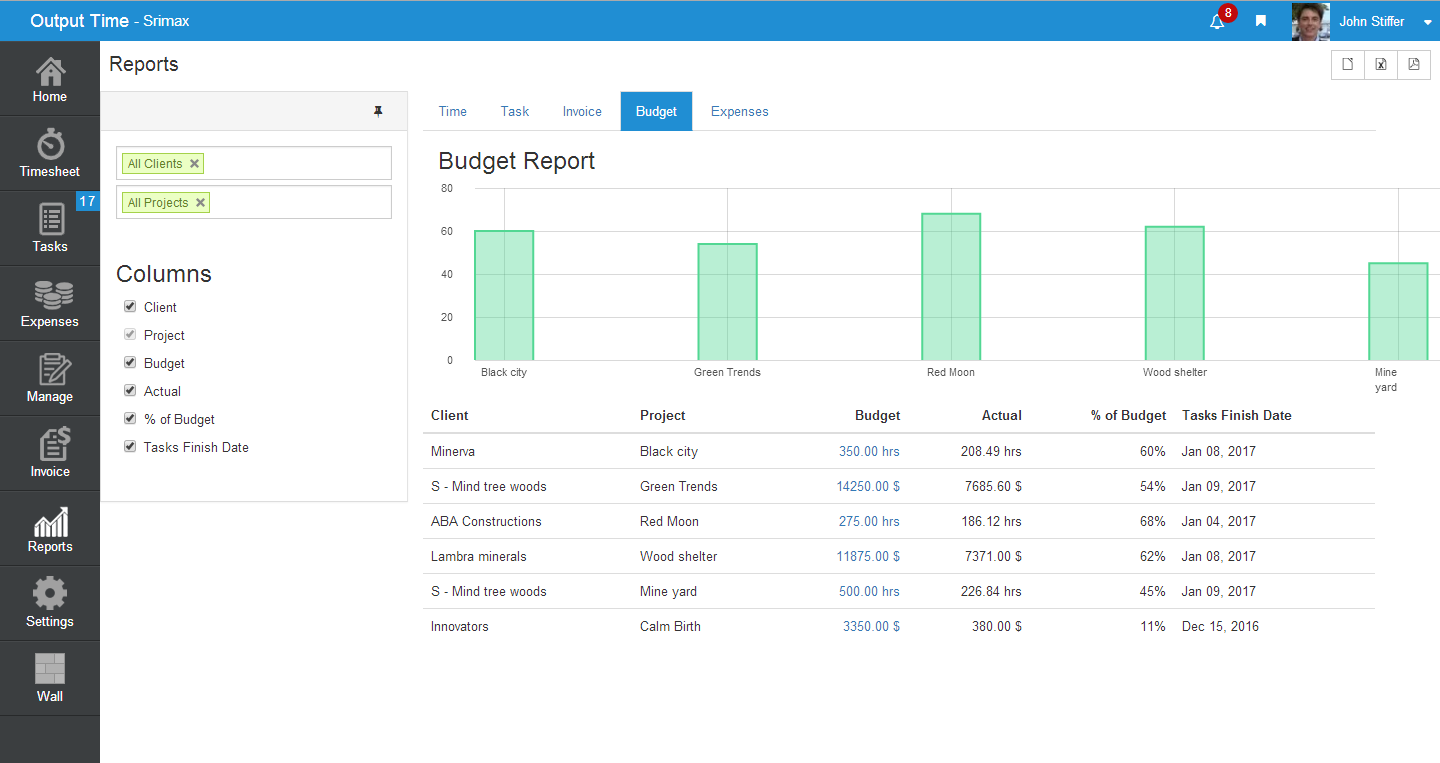 6. Deliver at Accurate Time
Exact estimates will make you to deliver the projects/tasks at right time.
We are pleased to inform here that you can avail all above benefits and find solutions to all productivity issues through Output Time – Time Tracking and Project Management software available as Online and On-Premises Project Management versions for One-time Payment.
Get Started to use Output Time and say us about how time tracking helps your team at Work.