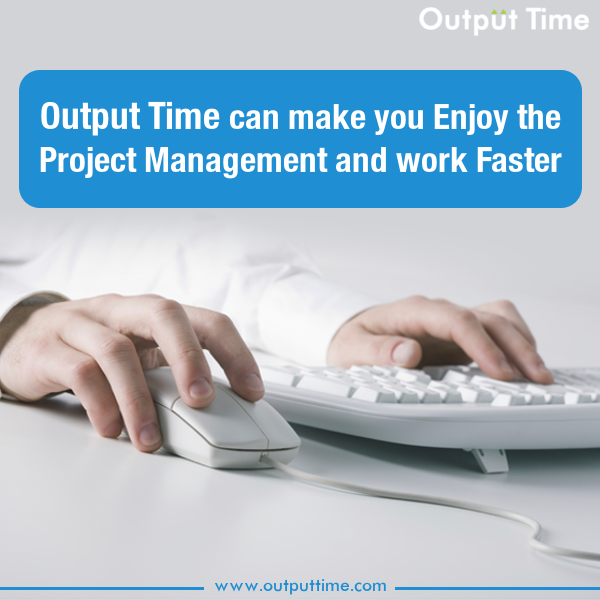 Output Time On-Premises Project Management version comes with zero additional software investment cost. You can install it on any Web Server, Windows PC or host on your service Providers.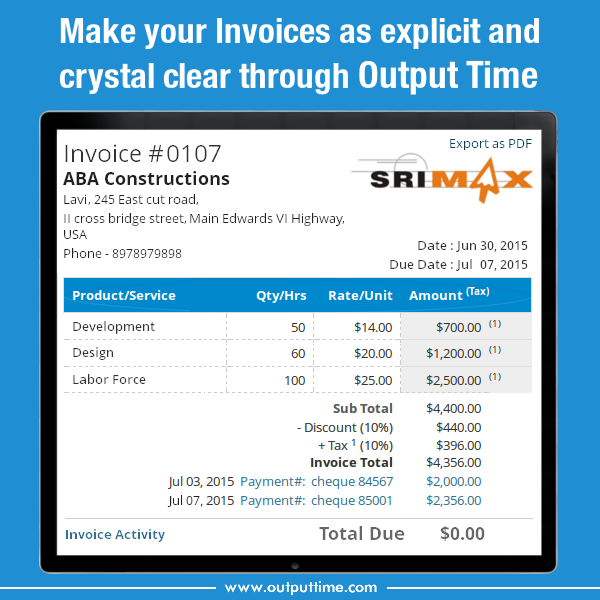 An important commercial document for ROI of an organization is Invoice. You can make the possibility to be paid earlier, by preparing and issuing invoice correctly as crystal clear. Invoice format should be consistent and understandable at a look and should have a flexible report option.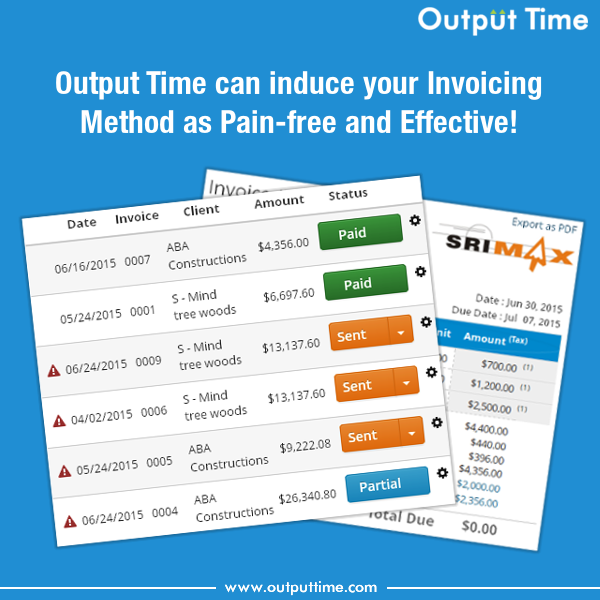 Invoice is the tool you can use to ask for money that you're owed. It is a process of stating your products/services, its quantity, unit amount, net amount and discount and VAT services (if applicable) to your clients and ask for payment within a due date.