Project Management
Stay on Top and get Organized
Organize your Projects easily
With Output Time you can effectively get the jobs done by your team by splitting the projects into multi tasks with time due, priorities, categories and etc. It will make an understandable workspace and help your team to understand their work clearly.
Split the jobs as multiple tasks
Create Private and Sub tasks
List the tasks
Assign the tasks with Priorities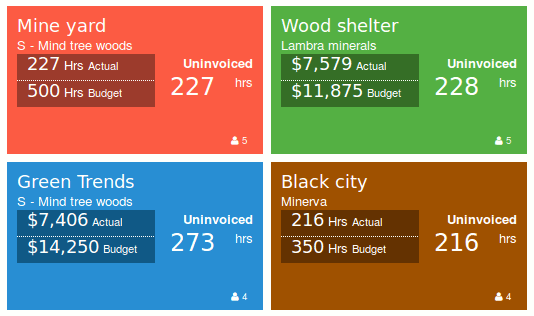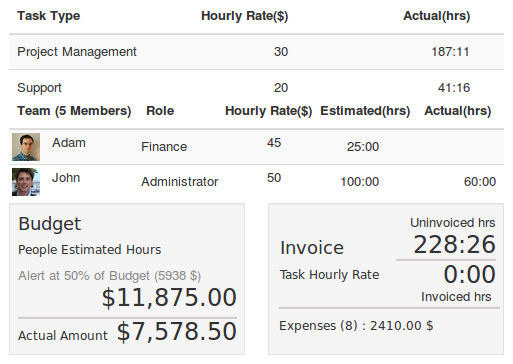 Take Control all your Projects
Output Time clears up the priorities and makes you control every one of your team through smooth collaboration. It fits all of your demands and provides all your project related details in your fingertip so you can control Simple and Complex projects easily from a single centralized location.
The fully featured Dashboard gives you a panoramic view of your progress. At a glance you can know everything like:
Billable and non-Billable hours of Projects
Billable and non-Billable hours of Teams
Which tasks has been assigned to whom
Projects Progress
Projects alerts
Highly descriptive Gantt Chart
Output Time provides the extra-ordinary feature 'GanntChart' which provides you the progress of your project in a full picture that enables you to visualize your projects. It helps you to plan and re-schedule your projects effortlessly.
Drag and drop to change & re-schedule the tasks
Set dependencies between tasks easily
Get the tasks status easily
Avoid confusions through clear communication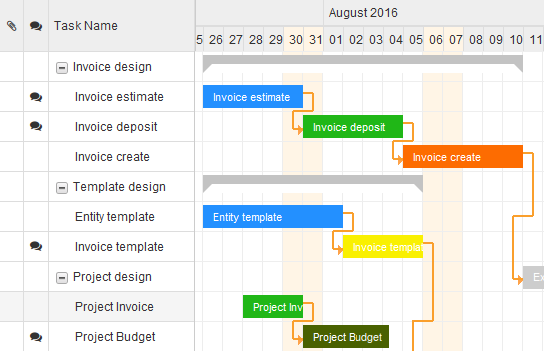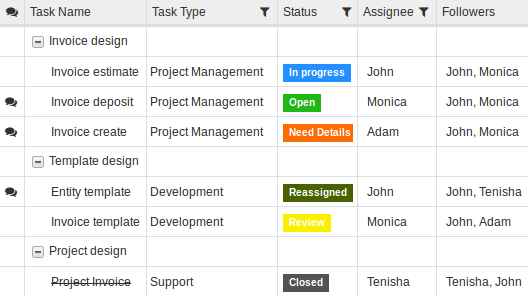 Spend less time on Management
Output Time handles the Tasks Dependencies in hierarchical method so you can let your team to finish important tasks first by assigning priorities. And Output Time provides the current progress of your Projects and Team up to date so you can spend less time on Management and focus on the Work more.
Instant Messenger
Induce better Collaboration among entire Team
The secured in-built instant messenger induces better collaboration among teams which results in to action to maximize your productivity. It also avoids miscommunication and assists you to:
Get task notifications and updates
Chat one-to-one as well as with entire team
Stay as focussed on your work
Make the workflow as explicit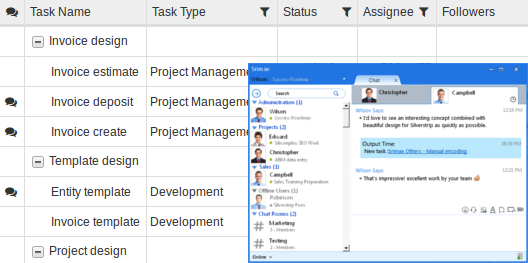 Time Management
Track the Time you spent on each action
One Click Start
Using Output Time, you can track your time just by a single click without efforts.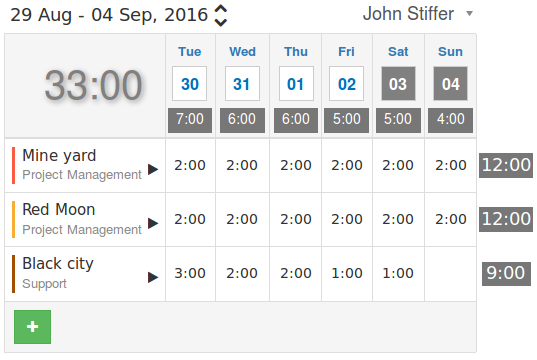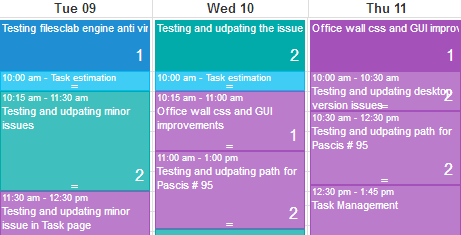 Multiple Views
Output Time lets you to analyse your employees with multiple views and plan for the progress of your company.
Day View : Know what your employees are doing on a day
Week View : Be informed of your advancement with weekly analysis view
Calendar View : See your employee's monthly hours and schedule him better
Time Sheets Approval
Easily view and approve your employee's time-sheets in a fraction of seconds by using Output Time.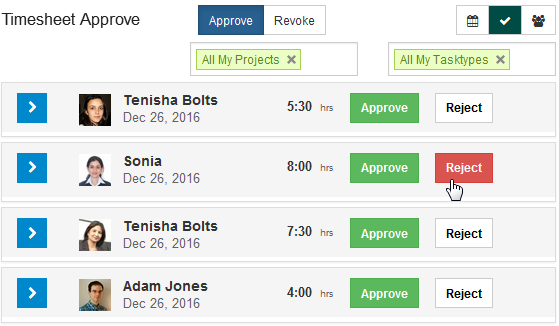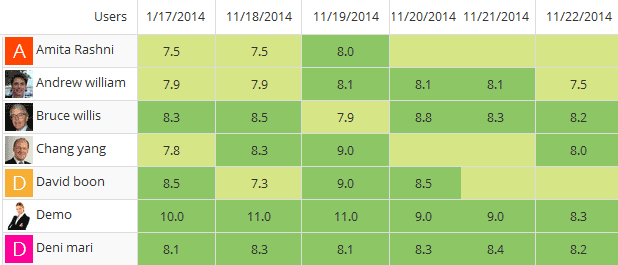 Effective Time Reporting
View how your company spreads its time over Projects and users. Helps you to plan for the new projects, assign tasks to the users and be informed about their works. Know who and which project is lagging.
Find the time spent by each staff as well as all on a Project
Find the total time spent on a single project as well as all level Projects
Create reports of logged entries between particular dates/weeks
Export the reports as CSV, Excel and PDF
Expenses Management
Track the expenses you spent on your Projects
Client based Expenses Tracking
Output Time helps you to track the Expenses based on each client to know exactly that which expenses spent for which client.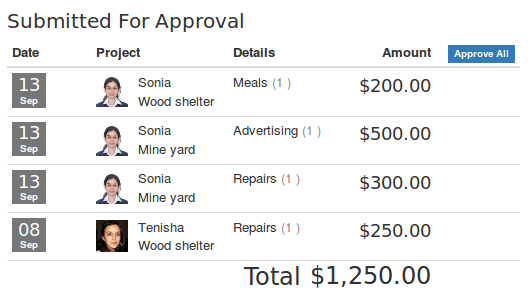 Expenses Approval
Output Time allows you to control your company's total expenses by controlling the expenses of every employee.
Invoice Management
Charge your time by having it on invoices
Professional looking & Pain-free Invoice
The structured Invoicing method of Output Time allows you to customize it as you wish to make your own trade marking. Also makes your billing as pain-free.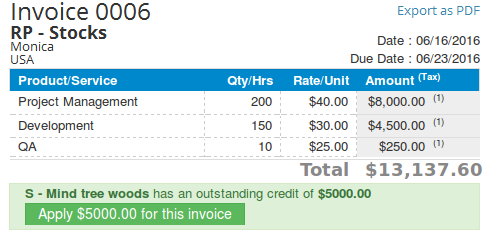 Automatic Tax calculation
Calculate invoice tax automatically and send online via Email then get paid faster using Output Time. And you can export the invoices as PDF and Excel.
Recurring Invoice
Output Time lets you to set the invoices at the beginning of the month, at the end of the month, or on a particular day of a week, or every particular date using the special feature 'Recurring' invoices.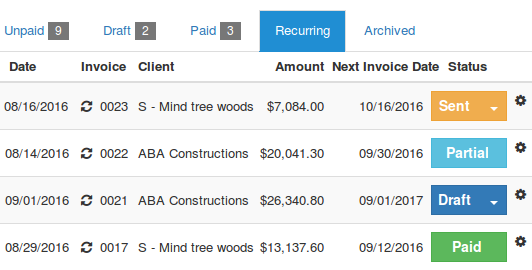 Reports Management
Get all details about your projects in a single place
Powerful and Flexible Reports
Output Time provides you the powerful and understandable reports as you desire, with filtering capabilities which can be exported.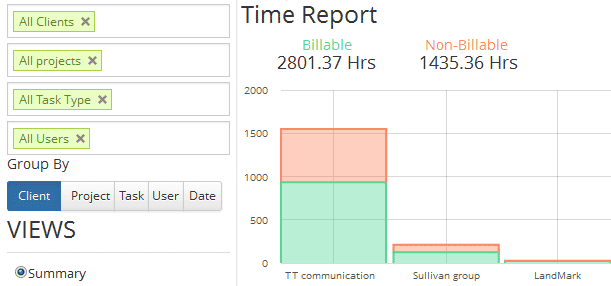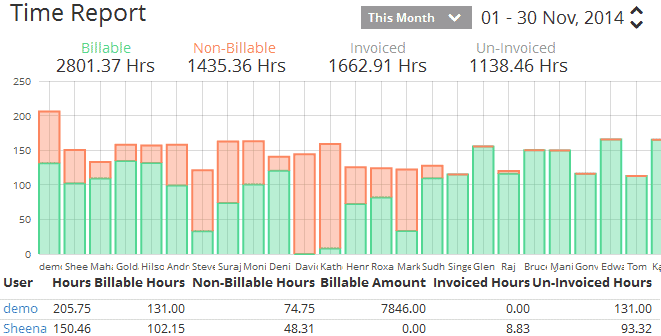 Time Tracking Report
Get all the hourly information grouping by projects, Clients, tasks and even date.
Report on Budgets
It is better to prevent, than to think of remedies. Be informed about your hours and amount, before getting into trouble.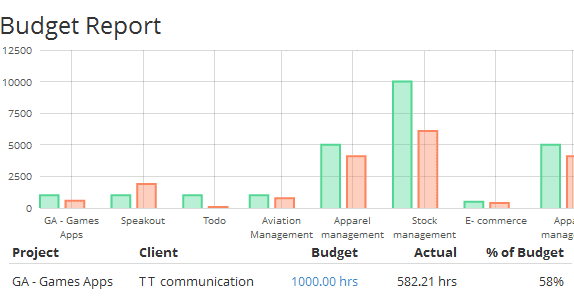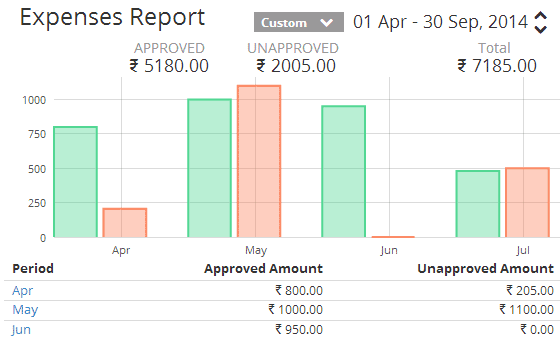 Expenses Report
View the information of how much you approved, how much you left.
Report of Invoices
Have your invoiced information, Get idea of futher invoices.