With integrated Instant Messenger
Get notified instantly on tasks updates, comments
and Chat with your colleagues in real time.
Notifications on Instant Messenger
The regular notifications you will get on Instant Messenger for the actions like a new task assigned,
tasks status get changed and comments added for the work.
Notice on New Task
When a new task from a project assigned to you through Output Time, you will get notified over Instant Messenger.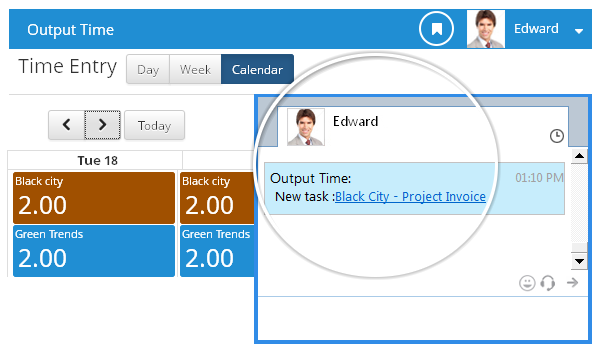 Notice on Task Update
Once you started the work and updated the task status from 'Open' to 'Progress' or any other status on Output Time, your Team Lead / Project Manager will be notified on his Instant Messenger – Chat Window.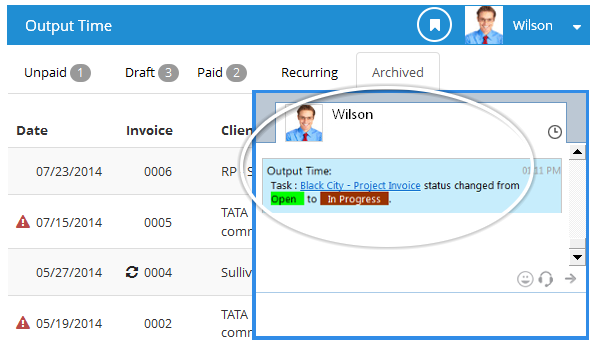 Notice on Commentary
Furthermore, you will be noted on your Instant Messenger, just after your Team Lead / Project Manager added a comment for your work.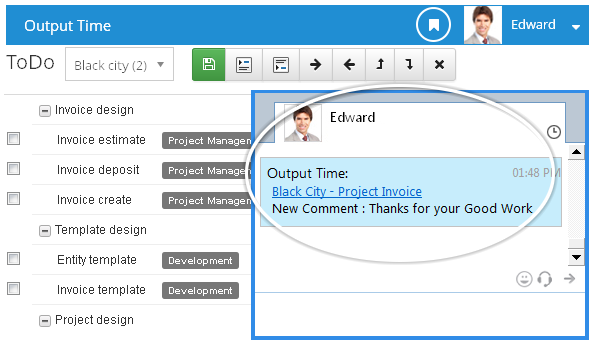 Profits of Team Collaboration
Instant Messenger strengthen the Team Collaboration which supports you to

Establish Effectual Communication
Build Trust and Responsibility

Motivate the Team

Maximize your Productivity in total
Improve real-time interactions & increase Productivity.
Step up to the next level Project Communication and Stay on Top!