At this modern business world, the Multi-tasking becomes an essential one to complete our work efficiently within deadline, to fulfill the business needs of our clients. It is often difficult to juggle multiple projects at work, even though you have stricter deadlines.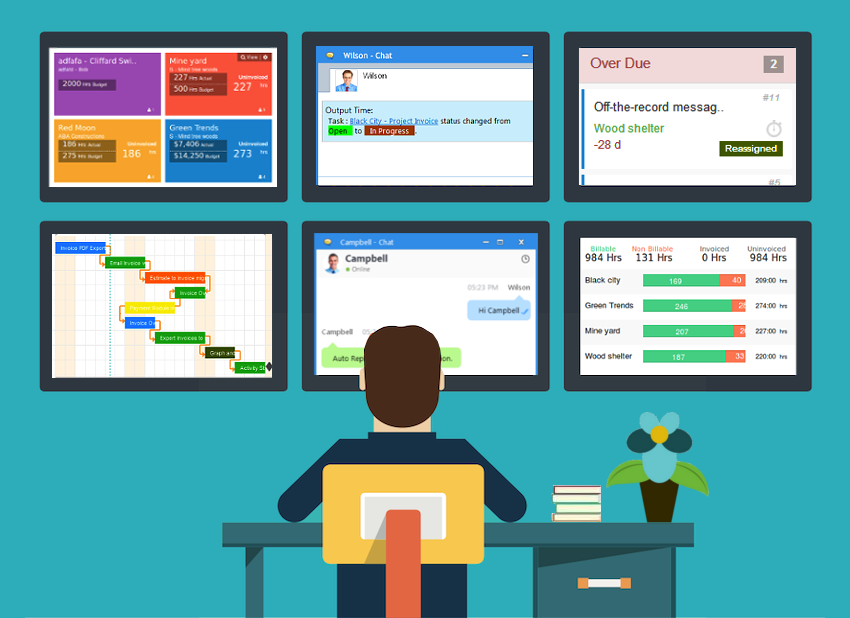 To succeed continuously in handling multiple projects at a time, you should know how to assign the priorities and keep the project information together. Also when you manage a team of people, it is good to know how they communicate and how efficient they are before assigning the priority things.
Thus the Prioritizing Projects/Tasks and Good Communication are playing as an integral part of the winning formula in handling multiple projects at a time.
By stay organized and be productive, you can keep your Clients Happy. For that here's what we recommend:
The Modern Project Management tool – Output Time and the Inter Office Communication tool – Output Messenger will help you to make the multi-tasking as easier.
Output Time – On Premises Project Management Tool
With Output Time, a Simple Self-Hosted Project Management tool, you can make yourselves up by organizing your task according to time with following key activities.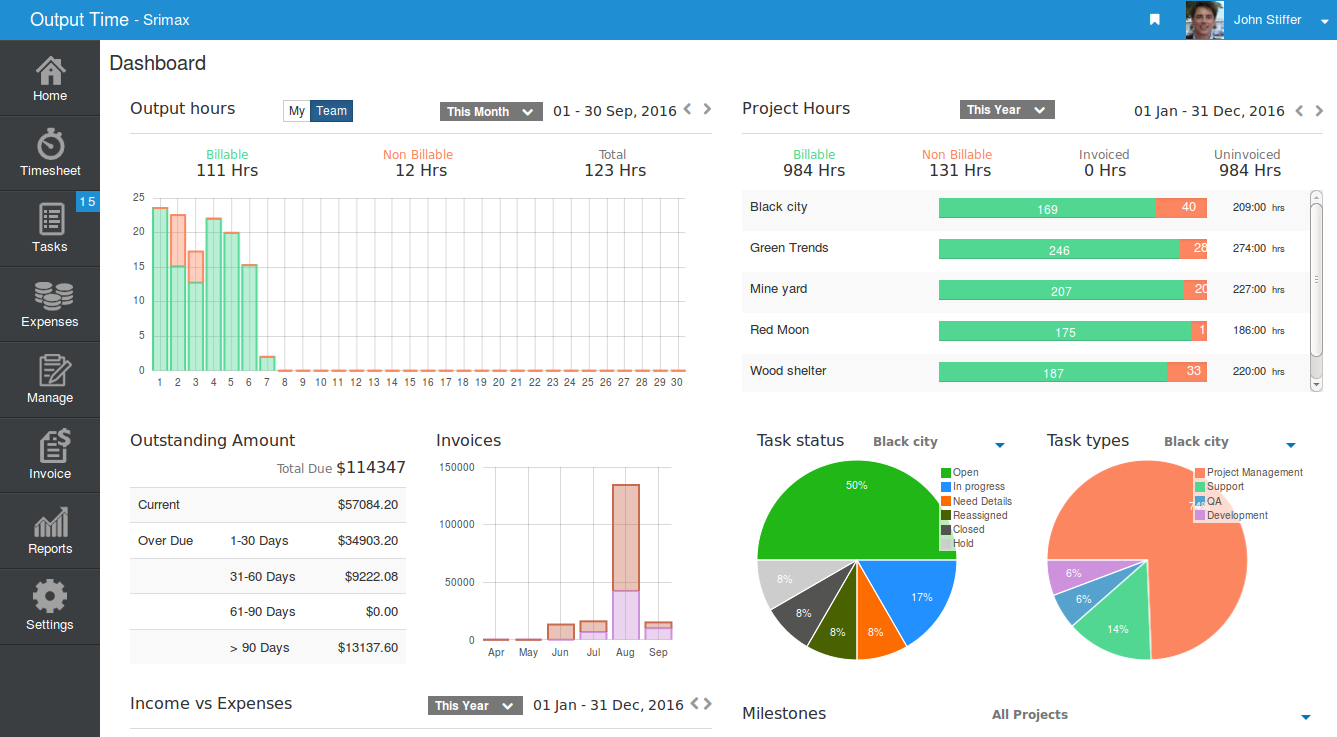 Organize the Projects / Tasks
Set Priorities based on the expectations of your Clients
Manage Resources across various projects
Schedule Tasks and Milestones
Track the time spent on each project/task based on Clients
Schedule the next day's schedule before going to bed
Stay on Track
Output Time also incorporates the use of Gantt Chart to visualize your projects and assists to plan and re-schedule your projects effortlessly. Very few apps offer Gantt Chart support and Output Time is one of them which also lets you to duplicate projects, that will clone your tasks of a project under another project.
Apart from make you focusing on your priority tasks through 'My Tasks', Output Time helps you to efficiently manage invoices and billings, so you can bill your clients by the hour. The Powerful and flexible Reports will give you all details about your projects in a single place with standard business format.
Output Time is available as Cloud and In-House Project Management systems for your business convenience.
Output Messenger – On Premises Team Communication Tool
Output Messenger is an Instant LAN Messaging app developed by keeping the corporate structure in mind. It incorporates all the basic necessities of a messaging app along with some more features to collaborate with your team effortlessly.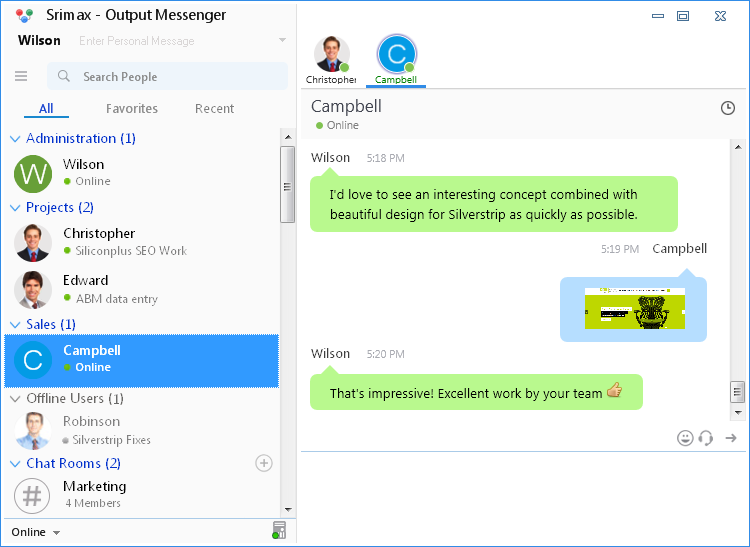 Few of efficient internal messaging features:
One-to-One Chat
Group Chat
Announcement
Chat Room
Drag & drop File Transfer
Remote Desktop sharing
Off-the-Record Messaging
Reply & Forward Messaging
Native Voice Calls and Video Conferencing
Screen Clipping
Active Directory (LDAP) Support
Accessible from anywhere on any devices
Standard Integration facilities to integrate with your favorite apps
Whether you have multiple projects at hand, or your team has many members, the Output Messenger assists you to have a perfect balance by bringing all your business communication together.
Output Time and Output Messenger Integration
Integrate Output Time & Output Messenger to get instant notification over Output Messenger chat window on each and every action of your Projects/Tasks and handle the multiple projects at a time effortlessly.
You can know more about this integration and its benefits at
http://www.outputmessenger.com/output-time/
Get Started
If you are struggling with juggling multiple clients and projects and trying to succeed, get started to use our Output business tools mentioned above. If you feel that our tools benefit you and your company, we would love to hear about it as Testimonials from the following page.